"Since photo escaped on its own way, it has been flourished...
Unprecedented opportunities are revealed."
Alexander Rodchenko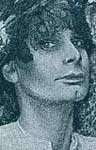 From one side, photo imitated painting for a long time but from another side it revealed and developed its own aesthetics and poetry by the works of its talented pioneers beginning from the first decades of its existence. It went along the way of its transformation into independent art but also it influenced over the other branches of art culture.
At the beginning of the 20-th century, so called photo impressionism received a wide spreading. For this trend the utilization of gentle painting optics is typically. It washes out the contours of a subject, turns object into hazy indistinct bodies. By such indistinct contours the photo impressionists' close-ups are similar to impressionism in painting. In their works, subjects are hardly distinguished as though they are not crystallized from tender and thick haze, which floods the descriptive plane. Florensky said about impressionism in painting that subjects' cover was definitively exhausted for what "things stretch in space as smoke ghosts do" and "their material filling spreads all over the space".
The main process in Ukrainian Eduard Stranadko's work is painting of ready prints in a solution. The selection of tone inexplicably but unmistakably harmonies with the structure of a close-up and with the emotional condition. Stranadko is a dreamy and lyric man. What is reality for him? To stop the sun light, to catch the breath, flowing away of time... The close-ups are flooded with light, you see how all things are taken in, washed and enliven with blinding sunny "wind". There are not people, not landscapes in the close-ups. There are air, through which reality dawns and trembles, a certain atmosphere gust, which lifts people, houses and landscapes in air either of a dream, or of rapture or of delirium...
to exhibition
biogr ua
stranadko@ukr.net
EDUARD STRANADKO
was born in 1958 Jankoi / Ukraine
since 1963 lives and works in Poltava / Ukraine.
since 2012 lives and works in Kyiv / Ukraine.
since 2012 shef of the National Society of Photo Artists of Ukraine.